About Me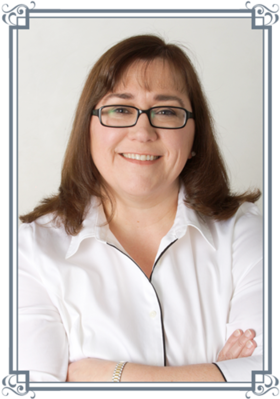 Jill Beck
is a graduate of Purdue University and spent the first thirteen years of her career in manufacturing, before setting it aside to raise her children. Once the kids were in school, she opted to embark on Career 2.0 and try something more creative and intrinsically rewarding – no offense, manufacturing. Jill lives in Indiana with her three beautiful children, two awesome dogs and the most supportive husband in the universe.
That's my official bio, but going back a little farther (if you're still with me), I met my husband in seventh grade. I noticed him on day one and had my eye on him from that day forward. Due to a "scheduling issue" in eighth grade, he and I had all of our classes together for the entire year! The lesson here is that sometimes "scheduling issues" work for the greater good. We didn't date, however, until I finished college and he finished four and a half years of service to our country in the United States Marine Corps. He finished his service and now has a regular job, but if you know any Marines, you've heard the saying…Once a Marine, Always a Marine. So he is, to this day, My Marine.

Profiles
Jane Ammeson Times Correspondent
Jun 26, 2016
www.nwitimes.com
As a student at Hammond High School, Jill Jones had no aspirations to become a writer.
But after years of working in manufacturing and wanting a change, she decided to try writing a novel.
"I knew that I was good at writing business letters and editing them to get to the exact point I wanted to make, so I decided to try to put those skills to work in a different way," says Jones, who writes under the pen name of Jill Beck.
The result is her first book, a contemporary romance titled "Legacy of the Dog" (Boroughs Publishing Group 2015' $10.75).
"The idea for the story was based on the idea of an older brother protecting a younger sister, or in this case, four older brothers protecting a younger sister," she says. "One twist to the story is that the younger sister also ends up protecting her older brothers, too. Another twist is that her love interest is her oldest brother, who was actually a family friend who was adopted into their family after years as her older brother's best friend.
"The characters evolve into their own individual beings. The more I wrote, the better I came to understand each of them and what they would do in various situations."
Jones, a mother of three school-age children, said she's almost finished with her second novel, "Floating Loose."
"I didn't expect to enjoy creative writing, but as soon as I got started, I was hooked," she said.
For more information, visit jillbeck.net; books are available through online retailers like Amazon, Barnes & Noble and itunes/ibooks.