Floating Loose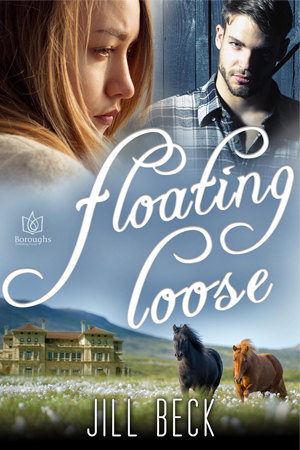 Floating Loose

Release date – July 21, 2016
Now Available At:
Amazon
Boroughs Publishing Group
Rylie Keller has been through six foster homes and now finds herself placed, inexplicably, at an elite, all girls boarding school. She is given an extensive tour of the massive grounds and the historic mansion itself-Marquette Hall. She is immediately more at ease in the normal, relaxed atmosphere of the stable and with the stable staff-Alex, Matt and CJ-than she is with the overwhelming luxury of the mansion, not to mention the palpable disdain of her wealthy, snobbish classmates.
Alex McKinney is surprised by the seemingly timid new student at Marquette School when, within the first minute of meeting her, he catches a glimpse of the fireworks behind her shy veneer. He is mesmerized by the two sides of her personality and eagerly looks forward to getting to know this captivating young woman.
As Alex and Rylie's relationship grows, so does Rylie's skill in working with the horses, as well as her confidence and her feelings of acceptance in her new surroundings. After a lifetime of feeling alone and uncertain, she is finally finding her place…and herself.
However, following two troubling incidents in the stable, Rylie's progress not only halts, but begins to unravel. Her reaction to the situation is the same one she's always fallen back on-to run away.
Alex, feeling the heavy burden of guilt over mistakes he made in dealing with her, needs to find a way to convince Rylie not only to return to Marquette, but to stay. He is desperate to make her realize that her future is there-with him.
Legacy of the Dog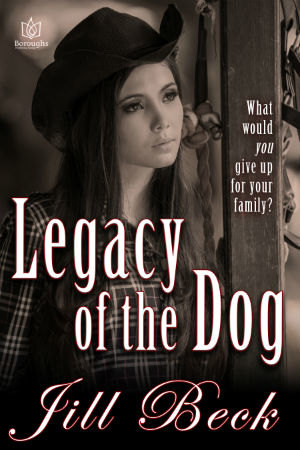 Legacy of the Dog
Release date – October 22, 2015
Now Available At:
Amazon
Barnes and Noble
Boroughs Publishing Group
Smashwords
A tragic turn of events has changed Jessie Donovan's perfect man into a man she can't have. But she's determined to try anyway. Before she can tell him of her feelings, a stranger enters her life and the news he brings of her father's past threatens to destroy the family's business. Jessie faces an impossible decision. She can have the perfect life with the man of her dreams, or she can save the family business and the futures of her four beloved brothers. The only cost? Herself.
Read an excerpt from Legacy of the Dog